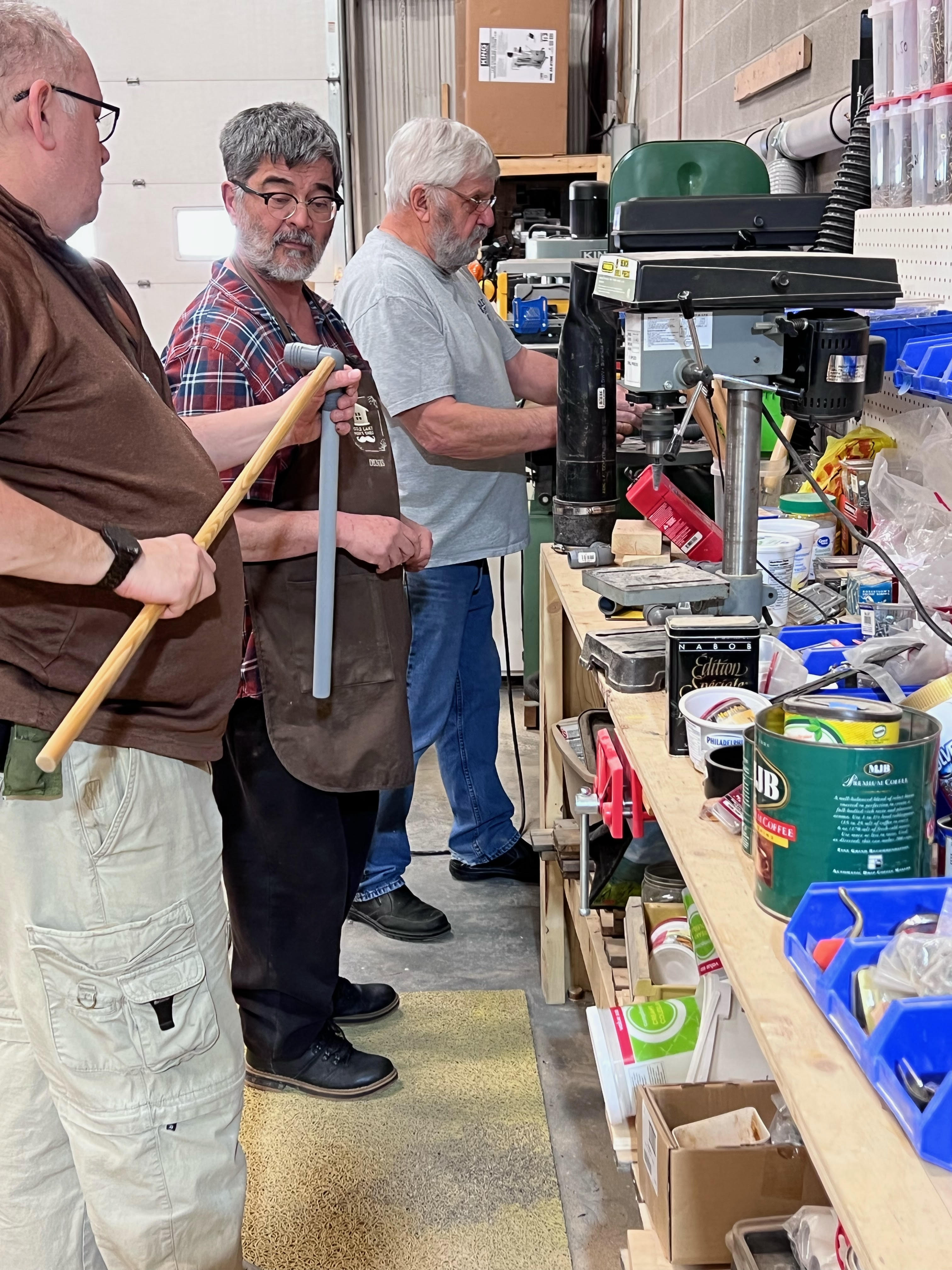 The Cold Lake Men's Shed is a large version of a guy's workshop in the basement, garage, or back yard that has long been a part of the Canadian way of life.
The Men's Shed is a place that promotes a casual space for all men to connect, create and socialize in a positive environment. It is a relaxed and inclusive place to share stories and form friendships. A place to do that thing you've always wanted to do - or, do nothing at all. Forget itineraries and agendas. In other words, we get guys together to tinker, tell stories and hang out for good fun.
As one of the largest Sheds in Alberta, the Cold Lake Men's Shed has an abundance of tools, a large space to create, and a lounge area. It has been featured on Global News Edmonton.
Please contact us for current hours of operation.